Mirage Retractable Screen Systems Maintenance
Congratulations! You have purchased a Mirage screen, one of the finest retractable screen door products on the market today! Mirage Retractable Screen Systems takes great pride in manufacturing quality screen products that will provide you, our valued customer, with years of trouble-free enjoyment.
To help minimize damage and unnecessary screen door repair, and to protect your investment, the following maintenance and care recommendations are provided to ensure the long-term enjoyment of your new Utah retractable screen systems:
Regularly clean the bottom screen door track of debris, small stones, and pet hair.
Annually clean tracks, housing and screen mesh with warm soapy water, and dry with a clean soft cloth.
Following the annual screen door cleaning, lubricate the tracks with a good quality silicone spray lubricant.
In particularly high traffic or dusty areas, cleaning and lubrication will be needed more frequently.
Apply a decal to the mesh at eye height to help keep the screen more visible and prevent the screen door from being accidentally walked into when in use. Leave this decal in place until your family becomes used to the screen. Decals can be obtained from your Mirage dealer.
Introduce your pets to the screen door and train them to respect it, as you would any other household fixture.
Retract the Mirage Screen Door into its housing when not in use. This will keep the screen from being damaged from the elements and help keep it clean.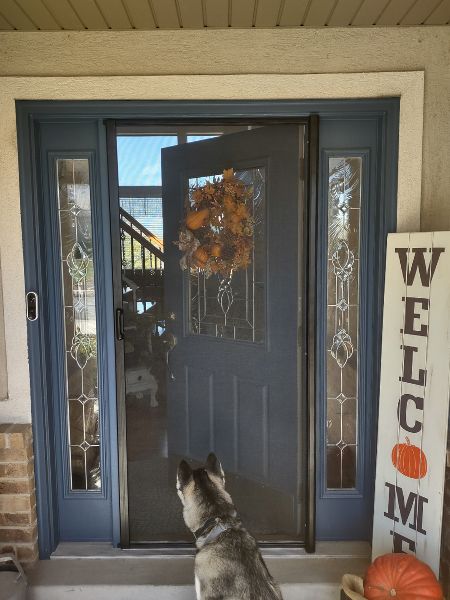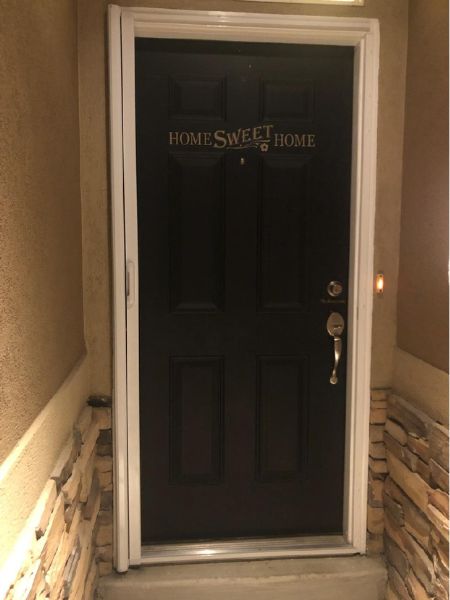 Minimizing Screen Door Repairs
Your Utah retractable screen systems is designed to be stored away in its protective housing, at the side of the door, when not in use. To avoid possible damage it is highly recommended that whenever the wind 'picks up', the screen door is stored away, as you would do with other items such as patio sun umbrellas.
Usually, during windy periods, there is little or no concern with flying insects. We caution that you do not leave the screen door in place specifically for blocking wind gusts from entering the home or for a sense of security; or for any other purpose for which the screen was not specifically designed. While the screen does work well in a moderate breeze, strong wind gusts may blow the mesh out of the top and bottom tracks causing undue wear that is not covered by warranty.
Please Note: Combinations of screen door mesh fabric, fabric production lot, unit size, location, and wind conditions may cause variations in the screen fabric's appearance and smoothness of extension and retraction of the unit.
Mirage Screen Systems offers a limited lifetime warranty on all our retractable screen door products. For help or to ask a question about Mirage Screen Door repairs, please contact us - your Authorized Mirage Screen Door Dealer.